Hawkes School Portraits
WE KNOW HOW TO BRING OUT YOUR BEST SMILE!
The premier portrait photographer serving Sonoma and Marin counties. Combining the best of
beauty, laughter, and genuine smiles in natural and studio lighting.
---
Popular School Photo Services
IT'S PICTURE DAY!
Quality School Portraits Cropped head and shoulder style for use in yearbooks. Popular service items include SIS CDs, Admin CDs, Student ID Cards, Library ID Cards, Stickers for Emergency Cards, Composites, and Class Photos. Contact us for other photo services.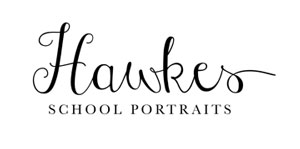 • Class photos or composites by class in a folio
• Complimentary staff packages and ID badges
• Online ordering
• Parent volunteers complimentary portrait package
• Photos sorted by teacher and grade for delivery
• Yearbook CD
• Yearbook publishing
---
Reviews showcasing what our clients have to say.
"We care about people like you."

If you're looking for a truly personal, one-of-a-kind experience, Brenda is the right senior photographer for you. Besides having a local studio, Brenda is always very accessible from the planning of sessions to the picking of final proofs. Students receive a professional experience, resulting in beautiful senior portraits.
~ Darlene Packard, El Molino High School

We have used Hawkes Photography for our school photos for the past 2 years. It has been a wonderful experience working with Brenda and her staff. They make everything so easy and the pictures are phenomenal. She makes sure every child takes a good picture. I wish we would have switched to her company years ago and I highly recommend her!
~ Diane Hughes, Forestville Union School District

I highly recommend Hawkes Photography to your school. I've worked in the Harmony Union School District for 30 years and our last vendor was unable to give the personal, individual attention to each student and staff member. Both staff and parents are extremely happy with the quality, friendliness, and attention to detail provided by Brenda Hawkes-Ficco and her staff.
~ Missy M. Calvi